Commerce Announces Partnership to Help Create New Agricultural Businesses and Jobs for Rural Montanans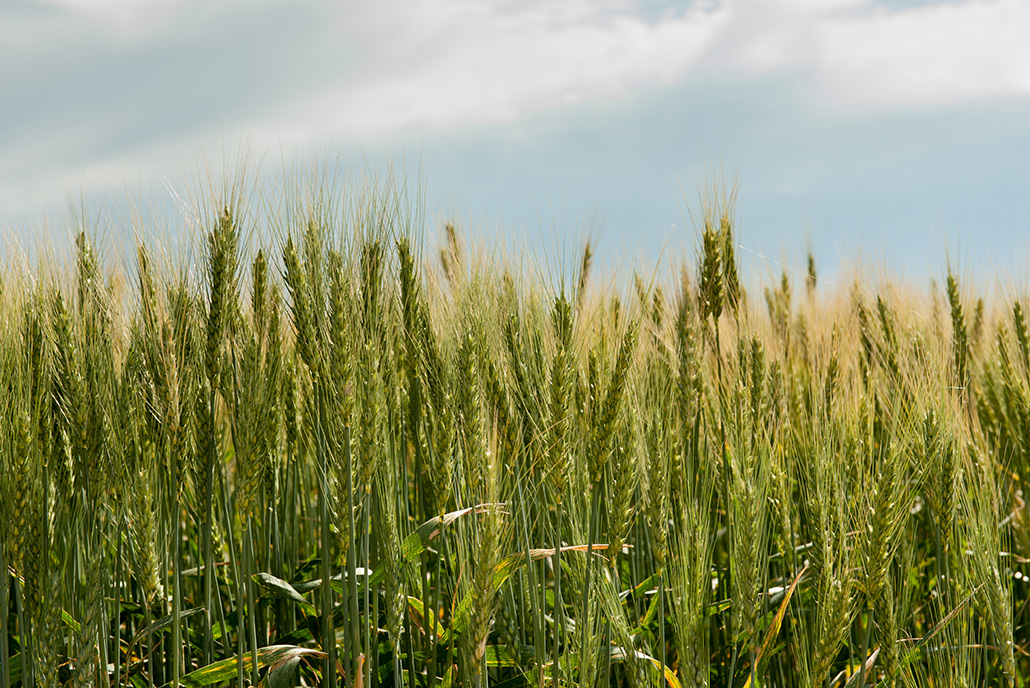 HELENA – The Montana Department of Commerce announced an important new agricultural business partnership today between Big Idea Ventures and Montana State University (MSU). The collaboration is meant to enhance research innovation in food and agriculture technologies, help create new companies, and increase jobs for rural Montanans.

Big Idea Ventures is a venture capital fund with startup accelerators in key locations, investing in and accelerating top performers in the new food industry. Thanks to Commerce's Business Attraction team and its Red Carpet Program, Big Idea Ventures became aware of advances in the agricultural sector stemming from MSU, ultimately leading to their partnership.

"This exciting collaboration will help add more venture capital funding sources to Montana, with a focus on rural areas within our agriculture industry. In addition, it will create new companies and good-paying jobs for rural Montanans, along with enhancing our state's reputation for agricultural innovation," said Montana Department of Commerce Director Scott Osterman.

MSU will leverage Big Idea Venture's Generation Food Rural Partners (GFRP), an inception stage venture fund that is focused on commercializing university-developed intellectual property in food, protein, and agriculture technologies.

"When we designed the GFRP fund, we knew that not only did we need to collaborate with outstanding universities like Montana State University, but we also needed to work with local economic development agencies that support founders. That leads to greater opportunity for companies to thrive as we see in Montana – one of this country's leaders in entrepreneurship," said Tom Mastrobuoni, Chief Investment Officer for Big Idea Ventures.

"Montana State University College of Agriculture is excited to work with Big Idea Ventures on a partnership that aims at growing Montana's agricultural economy. This collaboration will allow us to translate agricultural innovations happening in our research labs and fields into products and processes for the agricultural producers and consumers in Montana and beyond," said Sreekala Bajwa, Montana State University Vice President of Agriculture.

The GFRP allies with leading research universities across the United States to launch new companies with strategic, commercial-ready innovations at their core. The GFRP fund team will evaluate intellectual property developed at MSU and other collaborating universities to identify new developments with the strongest commercialization potential. Then, the team will invest in new companies formed around research that comes out of the institutions; the companies will be headquartered in rural communities around the state.

"The GFRP Fund, along with Montana State University, will commercialize research innovation in food, protein, and agriculture technologies which will create new companies and living wage jobs located in rural Montana and other locations," said Frank Klemens, Managing Director of the GFRP Fund at Big Idea Ventures. "Innovation in agriculture production and ag tech development has always occurred in rural America, especially in a state like Montana where there are 28,000 local rural farms. Collaboration between Montana State University and the GFRP Fund will create the next generation of growth in rural Montana."

To learn more about Big Idea Ventures, visit its website. For more information about Commerce's Business Attraction team's Red Carpet Program, visit CHOOSEMONTANA.COM or call 406.841.2893. To learn more about MSU's College of Agriculture, click here.
---
Tags: Choose Montana