Montana Building New Business Relationships with Lithuania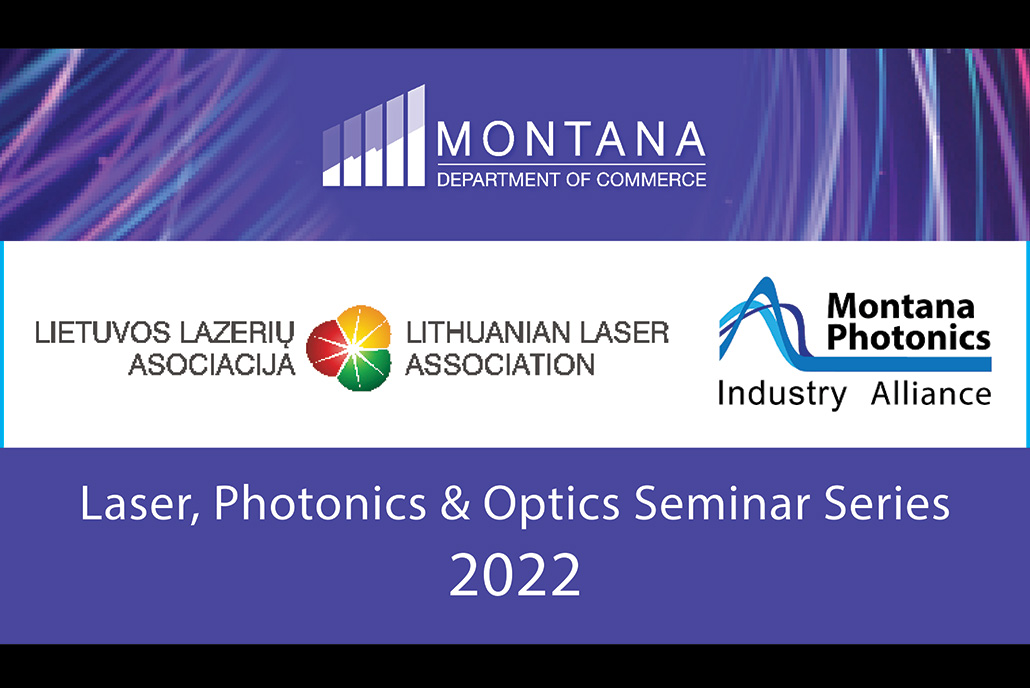 HELENA – The Montana Department of Commerce, in conjunction with the Montana Photonics Industry Alliance (MPIA) and the Lithuanian Laser Association (LLA), have partnered to produce a series of virtual seminars designed to promote education about the laser, photonics, and optics industries while developing a network of business and academic contacts between Montana and Lithuania.

"Commerce's Industry Development Program works to identify and facilitate investment in projects that capitalize on the competitive business advantages Montana offers. Since its inception, the program's success represents over $4.5 billion of investment into Montana's economy by adding value to the state's natural resources, creating good paying jobs, and bolstering our tax base," said Montana Department of Commerce Director Scott Osterman. "Through these seminars, we're creating a strong and mutually beneficial relationship with Lithuania while promoting bilateral trade and investment in the laser, photonics, and optics industries."

The first seminar was held in May and concerned the topic of Light Detection and Ranging (LiDAR). This technology uses eye-safe laser beams to create a 3D representation of the surveyed environment and is key for autonomous driving and similar applications.

Last month, the second seminar was on the topic of quantum telecommunications and materials, which included the transmission of quantum information. Advances in quantum telecommunications and materials offer fundamentally new improvements to security, computing, and sensors.

With nearly six times the land area, Montana has only one-third the population of Lithuania. Comparatively, in 2020, Montana's GDP was almost 80 percent of Lithuania's; both have similar land use with approximately two-thirds privately owned. In addition, Montana and Lithuania share a robust laser, photonics, and optics industry cluster that together employ over 3,000 workers, paying salaries above relative averages.

"Complementarity among activities of Montana and Lithuanian photonics companies could be an excellent starting point to strengthen scientific and commercial collaboration," said Dr. Gediminas Račiukaitis, President of the Lithuanian Laser Association and Head of the Department of Laser Technologies at the Center for Physical Sciences and Technology in Vilnius, Lithuania.

Two more seminars are planned. For more information, visit COMMERCE.MT.GOV.
---
Tags: Business MT