Montana Housing Guidance on COVID-19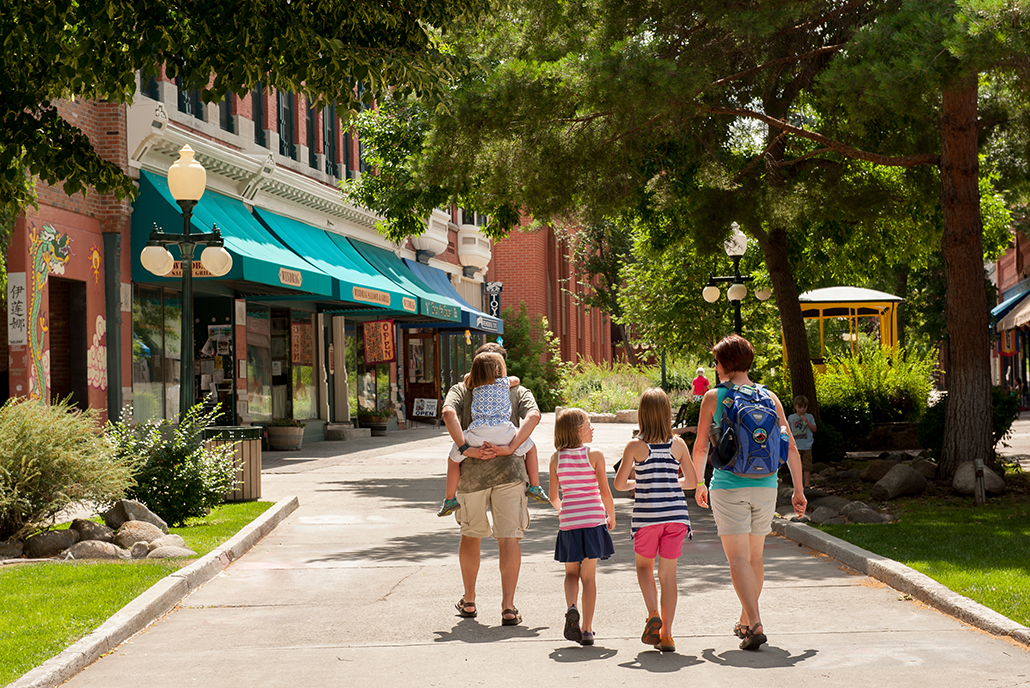 At Montana Housing, within the Department of Commerce, we are closely monitoring the impacts of the novel Coronavirus or COVID-19. We will communicate with statewide housing partners any relevant information about COVID-19 and how it affects affordable homes in Montana.

A COVID-19 information phone line at 1-888-333-0461 has been launched and Montanans can also email questions to covid19info@mt.gov. State public health officials will be responding to inquiries from 8 a.m. to 5 p.m. Monday to Friday. Montanans can also visit covid19.mt.gov to receive regularly updated information on COVID-19.

Important Announcements



Rent and Mortgage Assistance is Available to Montanans Impacted by COVID-19

The deadline to apply is November 10, 2020.



The Emergency Housing Assistance program provides rent, security deposit, mortgage payment and/or hazard insurance assistance as-needed for Montanans who have lost a job or substantial income loss as a result of COVID-19. The program is funded through Montana's allocation of the federal Coronavirus Aid, Relief, and Economic Security (CARES) Act.

The program can pay the difference between 25 percent of the household's reduced net monthly income due to COVID-19 impact, and their eligible housing assistance costs (i.e. monthly rent or mortgage payment), for a minimum award of $250/month up to a maximum of $2,000/month.

NeighborWorks Montana has partnered with the Montana Department of Commerce to provide support to renters and homeowners who need assistance applying for the Emergency Housing Assistance Program.

Applicants who need assistance with the application can contact NeighborWorks Montana at covidrelief@nwmt.org or by calling 406.604.4500.

NeighborWorks Montana will also be supporting the Emergency Housing Assistance Program with financial education through Homeword.

There are also a variety of housing counseling and education resources available statewide though NeighborWorks Montana.

Consumer Protections, Eviction Restrictions

Beginning Friday, September 4, the Centers for Disease Control and Prevention will implement a temporary eviction moratorium on all rental units nationwide, effective through the end of the year.

Under the order, a landlord, owner of a residential property or other person with a legal right to pursue eviction or possessory action, may not evict any covered person from any residential property in the United States.

The order protects from eviction any tenant, lessee or resident of a residential property who provides to their landlord, the owner of the residential property or other person with a legal right to pursue eviction or a possessory action, a declaration under penalty of perjury indicating that:


The individual has used best efforts to obtain all available government assistance for rent or housing
The individual either expects to earn no more than $99,000 in annual income for Calendar Year 2020 (or no more than $198,000 if filing a joint tax return), was not required to report any income in 2019 to the U.S. Internal Revenue Service, received an Economic Impact Payment (stimulus check) pursuant to Section 2201 of the CARES Act
The individual is unable to pay the full rent or make a full housing payment due to substantial loss of household income, loss of compensable hours of work or wages, a lay-off or extraordinary out-of-pocket medical expenses
The individual is using best efforts to make timely partial payments that are as close to the full payment as the individual's circumstances may permit, taking into account other nondiscretionary expenses
Eviction would likely render the individual homeless— or force the individual to move into and live in close quarters in a new congregate or shared living setting— because the individual has no other available housing options.
The order does not relieve any individual of any obligation to pay rent, make a housing payment or comply with any other obligation that the individual may have under a tenancy, lease or similar contract. Nothing in the order stops the charging or collecting of fees, penalties or interest as a result of the failure to pay rent or other housing payment on a timely basis, under the terms of any applicable contract.

The order is meant to achieve mitigation of the spread of COVID-19 within shared living settings, unsheltered homelessness, from one state to another and to support COVID-19 efforts at the Federal, State, local, territorial and tribal levels.

Failure to comply with the order may result in criminal charges.

Landlords may still evict tenants for:


Engaging in criminal activity while on the premises
Threatening the health or safety of other residents
Damaging or posing an immediate and significant risk of damage to property
Violating any applicable building code, health ordinance or similar regulation relating to health and safety
Violating any other contractual obligation, other than the timely payment of rent or similar housing-related payment, including non-payment or late payment of fees, penalties or interest.
Read the full CDC Order here.

In addition, although the eviction moratorium under Gov. Bullock's directives expired for most tenants on May 24, 2020, some protections are still in effect. These are the protections that still apply to Montana renters:

For all landlords in Montana, Gov. Bullock's directive provides a temporary halt on evictions and other landlord actions resulting from a renter's nonpayment of rent, utilities, or other monetary obligations. To qualify for protection, a renter must meet all three of these conditions:


Renter must have suffered a significant financial hardship as a result of the virus, and;
Renter must remain sheltered at home, and;
Renter must have at least one of these conditions is true for the renter or someone in the renter's household: they are over 65, have a serious health condition, including high blood pressure, chronic lung disease, diabetes, obesity, or asthma or have an immune system that is compromised, such as by chemotherapy.
If there is a disagreement on whether an individual meets all three protection requirements, it is recommended that the court in jurisdiction consider the facts and provide clarity to the parties involved in the case.

Under the directive, a residential landlord in response to a qualified renter's nonpayment must not:


Terminate a tenancy or refuse to extend the terms of a tenancy on at least a month-to-month basis
Charge or accrue late fees, interest, or other charges, penalties, or amounts due from a tenant because of nonpayment of rent
Increase the amount of rent payable under the terms of a rental agreement, except previously agreed increases or reasonable increases reflecting the size of the unit, number of tenants or guests or services provided by the landlord
Request the suspension or termination of any utilities provided by the landlord to the tenant, because of the tenant's nonpayment of utilities, rents or other amounts due under the rental agreement
Report a tenant to a credit bureau for nonpayment of a financial obligation
Seek or collect treble damages based on the failure of a tenant or authorized guest to vacate the premises
Terminate a tenancy or refuse to renew or extend the terms of a residential dwelling tenancy on at least a month-to-month basis
Before moving forward with an eviction against a renter who is a member of a vulnerable population, the landlord must provide the renter with adequate notice of the opportunity to seek the protection of the Governor's Directive. See page 3 of Gov. Bullock's May 19 Directive.

Montana Housing encourages landlords and tenants to work together to avoid eviction. If an eviction is unavoidable, please consult your legal counsel to ensure compliance with all requirements of the federal CDC order, federal CARES Act and Gov. Bullock's directives before evicting any tenants.

Tenants and homeowners are not relieved from paying rent or make mortgage payments.

We encourage Montanans facing financial hardship due to COVID-19 to apply for the Emergency Housing Assistance program at COVIDRELIEF.MT.GOV.

Emergency Housing Assistance applicants who need assistance with the application can contact NeighborWorks Montana at covidrelief@nwmt.org or by calling 406.604.4500.

Legal services for eviction protections are available to Montanans who cannot afford private legal counsel. Contact the Montana Legal Services Association at 1.800.666.6899 or online at MTLSA.ORG.

Multifamily Housing


Site visits for Housing Credits and Project Based Section 8 properties have been postponed.
Audits / File Reviews: Compliance audits / file reviews will be conducted electronically. Properties due for a review in 2020 will be contacted with further instructions.
Recertifications: For properties that are required to complete annual recertifications of income, we are permitting delays for the recertification for all tenants at this time.
Once physical inspections resume, properties will be expected to begin recertifying tenants in cases where the recertification was delayed. Please make the effective date retroactive to when the recertification was originally due. We will not issue a compliance finding for late recertifications during this COVID-19 period.
For example, for a move-in on 4/1/2019 where a property is unable to complete the recertification until 7/1/2020: Verify income late for the period beginning 4/1/2020 and making the recertification retroactive to 4/1/2020. Use current signature dates even though the recertification is made retroactive. Montana Housing will require 'True & Correct as of' language.
Student Certification: For properties not doing recertifications, but still completing annual student certifications, we are permitting the delay of student certifications for all tenants at this time. Student Certifications will also need to be completed when physical inspections resume. The effective date will be the date due. Use current signature dates even though the student cert is made retroactive. Montana Housing will require 'True & Correct as of' language.
Novogradac Resource: COVID-19 Declaration May Allow Flexibility for LIHTC, Bond Developments

Homeownership

Loan Purchasing – Montana Housing's loan purchasing function remains operational and we plan to continue to fund reserved loans on a weekly basis.

Please review our COVID-19 Guidance for Lenders and Partners for specific program changes.

Housing Choice Voucher


Montana Housing has adopted statutory and regulatory updated waivers with extensions as per PIH 2020-13.
Housing Quality Standard Inspection information is included in Montana Housing's adopted statutory and regulatory waiver information located above.
For initial inspections that are occupied and have a failed inspection:
If the failed inspection does not contain a life threatening deficiency, field agencies may accept landlord and tenant certification that the deficiencies have been corrected along with verification of remediation in lieu of conducting a re-inspection. Examples of verification include pictures or copies of completed work-orders, etc. This will only apply until the Governor removes the State of Emergency as a result of the COVID-19 pandemic.
We encourage applicants and participants to provide information electronically or through the mail; this includes annual reexamination, lease-up paperwork and interim reporting.
Montana Housing is currently in the process of issuing voucher extensions as a result of COVID-19 to those initial voucher holders who have an outstanding voucher as of March 16, 2020 or were issued a voucher after this date. Voucher holders will be notified via mail with information on their voucher extension.
Montana Housing anticipates longer processing times. There may be delays in payment processing, if this occurs all amounts will be retroactive to the effective date, pending complete and accurate documentation. Thank you for your patience.
Our website contains a copy of the Tenant Information Form and Release of Information for convenience. In the event household income has decreased, voucher holders may print and provide completed documents to local field agencies for processing.
For families that are receiving rental assistance and have lost income, the household must report any income loss to their housing provider to be eligible for increased rental assistance.
Voucher holders who have experienced a loss of income and are waiting for benefits may be eligible for minimum rent hardship. Information and forms are available on our website. Complete all forms and follow field agency submission processes.
Montana Housing encourages participants to use Assistance Connect if participants have previously signed up or have received a PIN number in the mail. Assistance Connect allows participants a secure way to receive official communication electronically to check status and submit documents for changes and updates to income and family composition.
CARES Act stimulus payments are excluded from annual income and would be classified as temporary, nonrecurring payments.
Regular unemployment benefits are considered income. However, the additional $600 per week enhancement provided by the CARES Act are excluded because these payments are temporary and likely non-recurring after the pandemic emergency ends.
HUD Resource: COVID-19 FAQs for the Public Housing, Housing Choice Voucher (HCV) (including the Project-based Voucher Program (PBV)) and Native American Programs

Mortgage Servicing

Frequently Asked Questions

Homeowners

Federal Foreclosure Moratoriums
The Federal Housing Administration (FHA) has announced the third extension of its foreclosure and eviction moratorium through December 31, 2020, for homeowners with FHA-insured single family mortgages covered under the Coronavirus Relief and Economic Security (CARES) Act.
This extension provides an additional four months of housing security to homeowners.

In addition, the Department of Veteran Affairs (VA) and U.S. Department of Agriculture (USDA) Rural Development have extended their foreclosure moratoriums for VA-guaranteed mortgages and USDA-RD direct and guaranteed home loans through December 31, 2020.

The Federal Housing Finance Agency (FHFA) has also announced an extension of its foreclosure and real estate owned (REO) eviction moratorium through December 31, 2020, for homeowners with Fannie Mae and Freddie Mac backed single-family mortgages.

I'm concerned I can't pay my mortgage, what should I do?

Under the CARES Act, borrowers with a Federally backed mortgage loan (Fannie Mae, Freddie Mac, FHA, USDA, VA etc.) experiencing a financial hardship due to the COVID–19 emergency may request a forbearance. Borrowers should contact their mortgage servicer directly (the institution they make payments to) to discuss their specific situation. The Consumer Finance Protection Agency (CFPB) has also published a Guide to coronavirus mortgage relief options that may be a helpful resource.

If you need help paying your mortgage payment or hazard insurance, learn more about the Montana Emergency Housing Assistance program at COVIDRELIEF.MT.GOV.

Who is eligible for mortgage payment assistance through the Emergency Housing Assistance program?

Eligible households are based on annual incomes that range from $75,000-$125,000.

Are there special loss mitigation program options available to borrowers who may be negatively impacted by the Coronavirus?

Loss mitigation options provide solutions for distressed borrowers – including those that could be impacted by the Coronavirus. Borrowers should contact their mortgage servicer directly (the institution they make payments to) to discuss their specific situation. Montana Housing is only able to assist Montana Housing borrowers.

Montana Housing borrowers can find information about the CARES Act forbearance program on our website. Detailed FAQs on existing loss mitigation options for Montana Housing borrowers are also available on our website.

Consumer Protections

Is assistance available for landlords to continue paying their own mortgages if tenants aren't paying rent?

Tenants are not relieved of their obligation to pay rent.

We recommend that you immediately contact your mortgage servicer to find out if loan forbearance is an option, or if your lender has a program in place to help get through this unprecedented situation.

Under SEC. 4023 of the CARES Act, owners of multifamily properties with federally backed loans can request a forbearance on residential mortgage loan payments.

If you need help paying your mortgage payment or hazard insurance, learn more about the Montana Emergency Housing Assistance program at COVIDRELIEF.MT.GOV.

I'm not able to pay my rent or mortgage due to a decrease or loss of income related to the COVID-19 emergency. What should I do?

Please contact your landlord or mortgage servicer to work out a solution if you are not able to pay rent in full or make mortgage payments. Tenants and homeowners are strongly encouraged to utilize financial resources that may be forthcoming, such as unemployment benefits or a federal stimulus check to stay current on rent and mortgage obligations.

If you still need help paying rent or a mortgage, learn more about the Montana Emergency Housing Assistance program at COVIDRELIEF.MT.GOV.

Who is eligible for rent and mortgage assistance through the Emergency Housing Assistance program?

Eligible households are based on annual incomes that range from $75,000-$125,000.

Does this mean I no longer have to pay rent?

No. Tenants are not relieved from paying rent or borrowers from paying mortgages or other financial obligations related to homeownership.

If I've suffered a loss of income due to COVID-19 and am unable to pay my rent. Do I need to provide documentation to my landlord?

Yes. An individual who seeks the protection of the April 13 Directive provisions to prevent a foreclosure, eviction, or disconnection after June 1 must make a basic showing to their bank, landlord, or utility that they are (1) sheltering in place under this order, are (2) a member of a vulnerable population, and (3) have been financially impacted as a result of the COVID-19 outbreak. In order to qualify under the protection, an individual must meet all three requirements.

If you need help paying rent or a security deposit, learn more about the Montana Emergency Housing Assistance program at COVIDRELIEF.MT.GOV.

I am quarantined due to a COVID-19 diagnosis or required to self-quarantine. What documentation do I provide my landlord?

A self-certification or documentation from health a care provider that meets the vulnerable definition described in the April 13 Directive will be sufficient. You are not required to provide specific health diagnosis information.

I am over age 65 and/or have a health condition that places me at enhanced risk for COVID-19. What documentation do I provide my landlord?

Tenants are not required to provide health diagnosis information that is privacy protected to their landlord or property owner. The tenants can self-certifying to their landlord or property owner that they "have a health condition that places me at enhanced risk for COVID-19." If documentation from a health care provider is "reasonably available", the tenant can supply that documentation to the landlord. Health care provider documentation can affirm the existence of a health condition that places the tenant at enhanced risk for COVID-19, but should not include diagnosis information.

Does "reasonably available supporting documentation of their need for relief" require tenants to provide communication to landlords in writing or complete specific forms required by their landlord?

The most important thing is that the tenant communicates with the landlord or property owner promptly. The Directive does not specify the form of communication (i.e. email, phone, text or mail). Landlords are encouraged to be flexible in working with tenants and refrain from prescribing any particular form of communication or particular document that must be completed.

If you are an individual who seeks the protection of the April 13 Directive provisions to prevent a foreclosure, eviction, or disconnection after June 1 must make a basic showing to their bank, landlord, or utility that they are (1) sheltering in place under this order, are (2) a member of a vulnerable population, and (3) have been financially impacted as a result of the COVID-19 outbreak. In order to qualify under the protection, an individual must meet all three requirements.

How to Apply for Medicaid, Other Assistance

The Montana DPHHS Public Assistance Helpline is 1-888-706-1535. There, clients are able apply for SNAP food assistance, TANF cash assistance or health care coverage. Call scheduling is a convenient feature that allows clients to make an appointment for a call back instead of waiting on hold.

The website apply.mt.gov is also another option. By opening an online account, clients can apply for, renew, report changes and check their benefits online 24 hours a day, 7 days a week.

Clients can also submit applications via the OPA fax number at 1-877-418-4533 or by mail at Field Offices of Public Assistance, PO Box 202925, Helena MT 59620. 

Montanans are also encouraged to reach out to OPA office staff through email. A list of OPA office email contact information can be found here: https://dphhs.mt.gov/hcsd/OfficeofPublicAssistance

Mental Health Resources

The following crisis resources are available for all Montanans.
If you or someone you love is at risk of harm to self:
The Montana Suicide Prevention Lifeline, 800-273-8255 (TALK) or go to https://suicidepreventionlifeline.org/
The Montana Crisis Text Line, text MT to 741741 or go to https://www.crisistextline.org/
If you need someone to talk to:
The Montana Warmline at 877-688-3377
If you are working to manage anxiety and depression during this time: Montana THRIVE (computerized cognitive behavior therapy) at https://thriveformontana. com/

Federal and State Resources

More HUD Resources
DPHHS: https://dphhs.mt.gov/publichealth/cdepi/diseases/coronavirusmt
Montana COVID-19 Hotline: 1-888-333-0461 or COVID19info@mt.gov
Montana Coronavirus task force: COVID19.MT.GOV
Montana Disaster and Emergency Services on: Facebook, Twitter, Instagram
CDC: https://www.cdc.gov/coronavirus/2019-ncov/travelers/index.html
Visit Montana: VISITMT.COM or 1-800-847-4868
---
Tags: Montana Housing and Montana Department of Commerce