Montanans Financially Impacted by COVID-19 Receive More Than $10 Million in Emergency Rent and Utility Assistance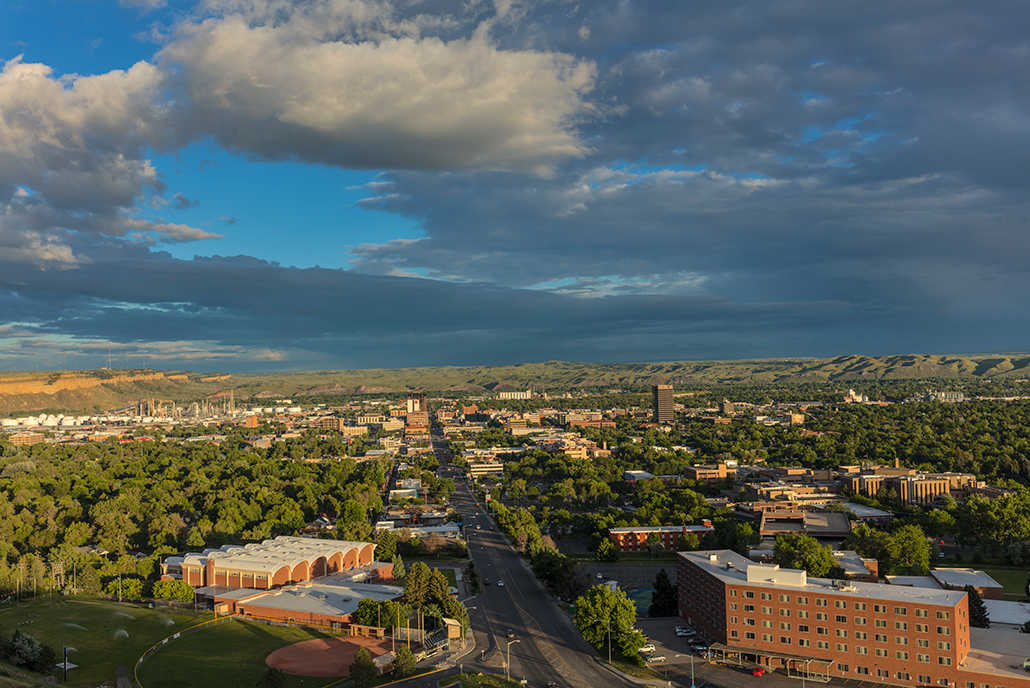 MONTANA – Montana Housing announced today that more than $10 million in rent and utility assistance has been paid to support Montanans who have experienced financial hardships due to the COVID-19 pandemic and were at risk of housing instability. The federally funded assistance is provided by the Montana Emergency Rental Assistance Program.

"This program has already released more money in 3 months than was distributed in 8 months in 2020," said Montana Department of Commerce Director Scott Osterman. "Montana is again a leader in providing assistance to our neighbors financially impacted by the pandemic."

Launched in early April, the program provides financial support to help eligible Montanans pay future and past due rent up to a monthly maximum of $2,200, up to $300 per month for past due and future utilities including gas and electric, plus $50 per month for internet.

"Thank you so much for helping us get caught back up with our rent and other bills. My family and I are so grateful for all the help. This is such an amazing program, and we thank you for everything," said Tiffany in Missoula, a program recipient.

At this time, the program has assisted over 1,700 Montanans with more than $10.2 million total funding awarded, averaging over $5,700 per household. Currently, there are approximately 1,000 applications submitted for assistance under eligibility review.

The program serves Montanans whose gross household income does not exceed 80 percent of the Area Median Income (AMI). Applicants can check their income eligibility using Montana Housing's online tool. Other eligibility conditions include:

One or more individuals in the household has qualified for unemployment benefits, experienced a reduction in household income, incurred significant costs or experienced other financial hardship due directly or indirectly to the COVID-19 emergency.


And

The household can demonstrate a risk of experiencing homelessness or housing instability which may include a past due rent notice, eviction notice or unsafe or unhealthy living conditions.
Eligible households can receive assistance for rent and utility bills dating back to April 1, 2020.

"When my tenants found out they had been approved for funds from the Emergency Rental Assistance Program, they literally broke down in tears," said Lillian, a Montana landlord. "I am so appreciative that my tenants can now breath, and the weight lifted off of their shoulders is immeasurable. They do not have to choose between food or rent, their children can now have a popsicle instead of being told no they can't afford them because they had to pay rent. Thank you State of Montana."

The program is funded through the federal Consolidated Appropriations Act of 2021 and was appropriated to Montana Housing, a division of the Montana Department of Commerce, by the 2021 Montana Legislature through HB 3 and HB 630.

On June 24, 2021, the Centers for Disease Control extended the temporary ban on residential evictions for one final month, until July 31, 2021. The Department of Commerce has partnered with the Montana Legal Services Association on the Montana Eviction Intervention Project, a program that provides civil legal assistance for Montanans facing evictions as a result of the COVID-19 pandemic. For more information visit MONTANALAWHELP.ORG or call 1.800.666.6899.

"The Montana Emergency Rental Assistance program has helped many Montana families and individuals stay in their own homes without worry of eviction," said Montana Housing Division Administrator Cheryl Cohen. "We have more funding available and encourage Montanans who need rent or utility assistance to start their applications and apply now."

For more information about the program and how to apply visit HOUSING.MT.GOV.
---
Tags: Montana Housing and Montana Emergency Rental Assistance Program