Commerce, Carroll College Announce New Data Model to Forecast Montana's Population Growth, Housing Trends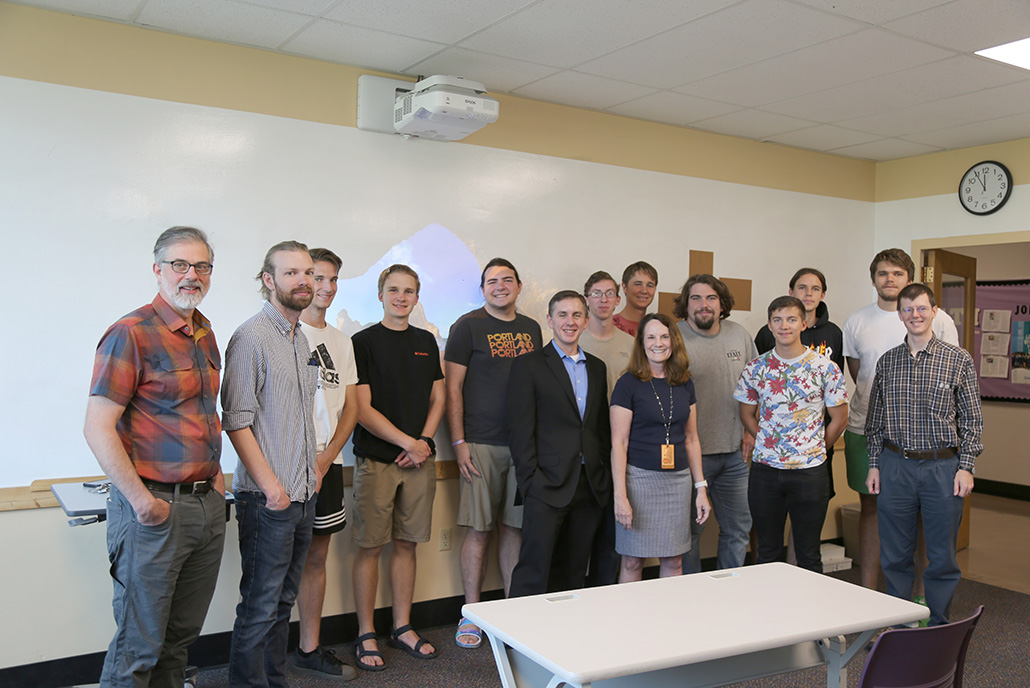 HELENA, Mont. – The Montana Department of Commerce and Carroll College announced today the completion of a new county population forecasting data model to plan for future community development and land-use planning. This new resource is the result of a collaboration between Carroll's "Math in the Mountains" students and Commerce's Research and Information Services (RIS) Bureau.

"Creating this data model helps Montana communities, big and small, source the information they need to properly prepare, plan, and develop for the future, with the added benefit to add updated data for years to come, which results in huge savings, for the agency and communities," said Scott Osterman, Director of the Montana Department of Commerce. "We estimate our collaboration with Carroll College resulted in a savings of approximately $100,000 in consulting and development fees thanks to the outstanding data analysis and modeling work created by the Math in the Mountains students."

The new data model predicts population at the county level for the next five years using a layered weighted average that includes not only standard variables (births, deaths and migration), but also available housing and personal income into the mix. When tested against prior years, the model had an average error of only 504 residents from the actual population in the five largest counties.

"What's best about this model is not just what it provides today for Montana's economic developers and planners, but how it can be customized going forward to meet a community's unique characteristics," said Mary Craigle, Bureau Chief of Commerce's Research and Information Services (RIS).

"County-specific data sets and layers can be added to better model local conditions; additional variables, including age, transportation accessibility and available land can all be added and tested to see if they improve the accuracy of the prediction."

Carroll College Math and Data Science Professor Kelly S. Cline added, "This was a fantastic project for our Math in the Mountains class. It provided an opportunity for our students to apply their knowledge and work collaboratively to develop a tool which will serve the State of Montana for years to come. It is an excellent example of how our courses break down the barriers between the classroom and the real world."

Work began on the new data model in September 2022. It is part of a larger community planning platform that Commerce is building to provide all communities in the state the information and tools needed for improved planning and economic development.

Carroll College's "Math in the Mountains" is an interdisciplinary course which combines the mathematical modeling skills learned in the classroom with real-world applications found in the workplace. Previous collaborations between the Math in the Mountains program and local organizations have created many effective and useable results. The program has analyzed inventory data for the Helena Food Share, initiated a more efficient scheduling system for physical therapists at St. Peter's Health and analyzed membership and visitation data for Helena's ExplorationWorks science museum.
---
Tags: Montana Department of Commerce