Commerce Announces $1 Million in Grant Funding for 19 Eastern Montana Tourism Projects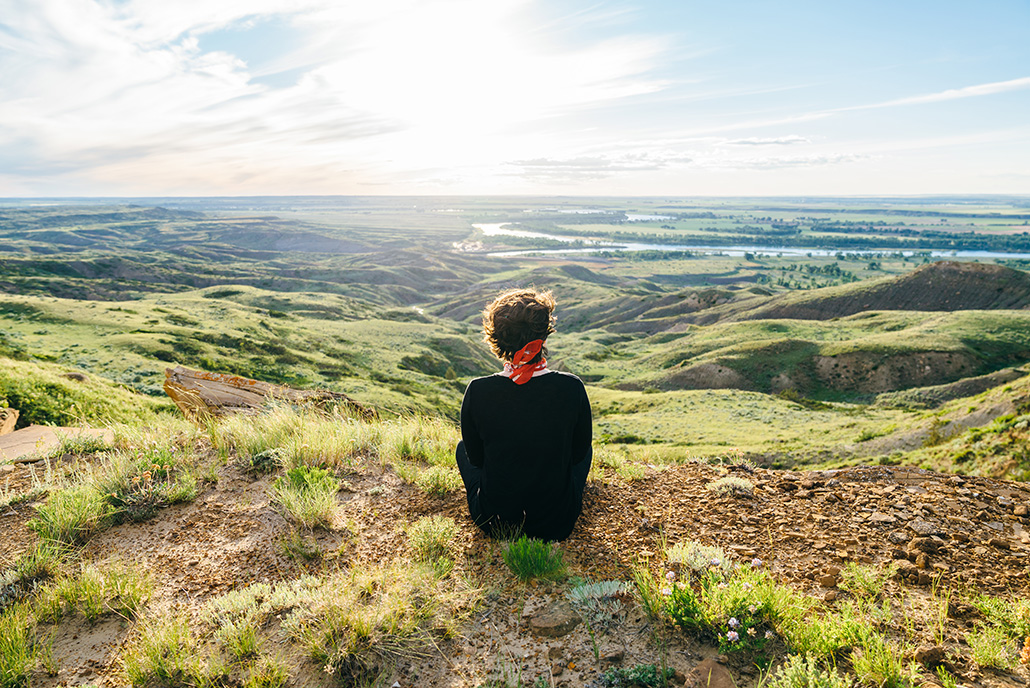 HELENA, Mont. – The Montana Department of Commerce announced today it has awarded $1 million in grant funding to 19 tourism entities to strengthen and diversify local and regional economies by promoting Eastern Montana as a tourism destination. The grant funding is through Brand MT's Eastern Montana Tourism Partner Initiative (EMI).

"We want to showcase the scenic, diverse beauty and the unique communities that make Eastern Montana so special," said Scott Osterman, Director of the Montana Department of Commerce. "This initiative helps Eastern Montana grantees invest in tourism infrastructure, promote long-term sustainability in growth policy and community development."

The EMI was developed by Commerce's Brand MT Division in 2019 to help improve tourism's economic impact in specific Eastern Montana counties, while also drawing tourists away from areas of the state that have experienced overcrowding during the summer months.

The objective of the initiative was to gain perspectives on the reasons for bed tax decline in Eastern Montana, document opinions on Eastern Montana's best tourism assets and ideal audiences, and generate ideas and strategies to increase tourism and bed tax collections. Through extensive research, the EMI helped identify Montana communities that needed a tourism boost and had the infrastructure to support more visitors.

The following entities received Eastern Montana Initiative Tourism Grants:


Billings Depot, Inc. will receive $5,689 in EMI grant funding to market the Paddles & Wheels recreational equipment rental partnership.
The Carter County Geological Society will receive $45,014 in EMI grant funding to create the new Big Sky Seaway Exhibit.
Cine Billings Art House Cinema & Pub will receive $85,000 in EMI grant funding for interior renovation work.
The City of Hardin will receive $45,000 in EMI grant funding for infrastructure improvements to Hardin's historical depot to promote tourism.
The Dawson College Foundation will receive $25,000 in EMI grant funding for the Dawson College Foundation's Buccaneer bronze monument project.
The Dawson County Economic Development Council will receive $29,652 in EMI grant funding for the Dawson County Economic Development Council tourism events' safety and security interlocking barricades with portable storage.
The Frontier Gateway Museum Association will receive $25,000 in EMI grant funding for structural improvements to the Richey Building to protect the historic exhibits within.
The Glasgow Area Chamber of Commerce & Agriculture will receive $50,850 in EMI grant funding for a mobile office and sales trailer with an onboard generator.
Judith River Foundation, Inc. will receive $52,000 in EMI grant funding for the Great Plains Dinosaur Museum's augmented reality virtual experience.
Little Shell Tribe of Chippewa Indians will receive $75,000 in EMI grant funding for the Little Shell's management of the Hell Creek Recreation Area on Fort Peck Lake to install solar panels for power charging at Hell Creek Campground.
McCone County will receive $125,000 in EMI grant funding for McCone County Museum's upgrades and repairs, as well as signage and a new dog park.
Montana's Missouri River Country will receive $29,450 in EMI grant funding to create stories for the "Talking Trail" app.
The MonDak Historical & Arts Society will receive $10,000 in EMI grant funding to create outdoor art and a sculpture garden at the MonDak Heritage Center.
The Southeast Montana Area Revitalization Team will receive $75,125 in EMI grant funding to create a visitor center within the historical First Bank of Baker.
The Children's Museum of Northeast Montana will receive $29,320 in EMI grant funding for the museum's exterior renovation and interior lighting updates.
Visit Southeast Montana will receive $20,000 in EMI grant funding to develop a passport program to promote the "Burger Trail."
Winnett Aces, Inc. will receive $105,000 in EMI grant funding to create Winnett's visitor information center in the historic Odd Fellow Hall.
The Yellowstone River Parks Association will receive $17,900 in EMI grant funding for improvements to the Dover Park trailhead and trail system project.
ZooMontana will receive $150,000 in EMI grant funding for ZooMontana's "Paving a Path to the Future" project.
"The EMI granting process has been crucial to the continued growth and success of ZooMontana. The ability for us to bring in a sloth has exponentially grown our reach, with thousands of new visitors coming in to learn about and see this incredible animal," said Jeff Ewelt, ZooMontana Executive Director. "The recent addition of a webcam within the habitat has been viewed by millions around the world, helping to spread our conservation work, while putting Eastern Montana on the map. None of this would have been possible without Brand MT and its important Eastern Montana Initiative."

In 2018-2019, 14 Eastern Montana communities were awarded a total of $673,079 through a competitive grant process. Funding for EMI grants comes from the 4% Lodging Facility Use Tax, more commonly known as the "Bed Tax," which is collected from guests of lodging facilities across the state including hotels, motels, bed and breakfasts, guest ranches, short-term vacation rentals, resorts and campgrounds. In Fiscal Year 2022, more than $56 million was collected in Bed Tax revenue in Montana.

For more information, visit brand.mt.gov.
---
Tags: Brand MT