Crow Tribe, Commerce and FWP Partner to Amplify Native Voices and Perspectives Through Visual Storytelling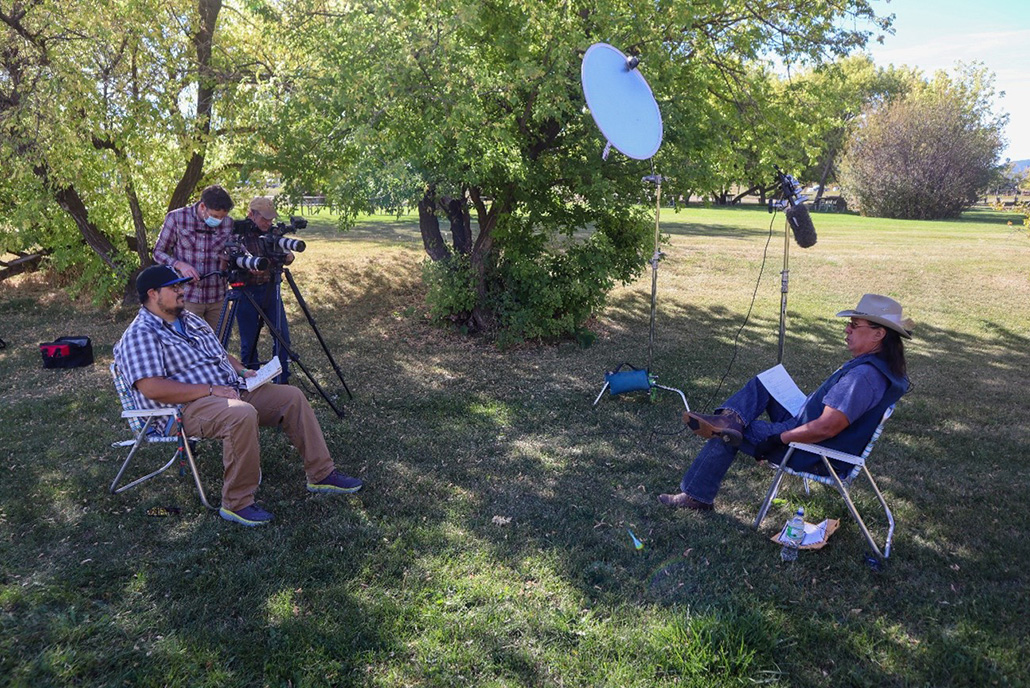 HELENA, Mont. – In partnership with Montana Fish, Wildlife & Parks (FWP), the Montana Department of Commerce Office of Indian Country Economic Development (OICED) today announced the product of their collaboration with the Crow Tribe to amplify native voice and perspectives through a short film.

"This model of working together sets a precedent to motivate other stakeholders to collaborate with tribal nations, across agencies, Destination Management Organizations, Convention and Visitor Bureaus and non-profit organizations to pool funding resources for higher impact results," said Scott Osterman, Director of the Montana Department of Commerce. "Joint ventures like these strengthen tribal engagement in authentic content creation, increase Native American talent in front of and behind the camera, create digital assets that can be utilized by all involved, and support local multimedia production."  

In line with the Montana Department of Commerce's Eastern Montana Initiative, the short film highlights southeast Montana's Pictograph Cave State Park and Chief Plenty Coups State Park, capturing native voice and perspectives to inspire and inform Montana's visitors with stories that come from Indian Country, the oldest voices on Earth. 

Working with visual anthropologist and Native American studies instructor Marty Lopez, Aaron Brien, Historic Preservation Officer for the Crow Tribe developed the video content and story in addition to site selection assistance from Plenty Doors Community Development Corporation. 

"My intention for this project was to create a documentary film, weaving between the two state parks and showing the significance they hold for the Apsáalooke people," said Marty Lopez, Crow videographer and PhD student at the University of Montana. "My research in visual anthropology at the University of Montana has revolved around sharing stories of Indigenous self-representation through documentary filmmaking. The film is not intended to teach someone everything there is to know about Chief Plenty Coups or Pictograph Cave. The film should, therefore, pique an interest in the viewer to learn more about the history of Montana before colonization." 

The project, started in 2021, debuted at the Montana Governor's Conference on Tourism in April in Helena to encourage visitation to rural parts of the state funded in part by the Montana Department of Commerce and FWP. 

"FWP is pleased to be a part of a project like this," said Hank Worsech, FWP Director. "Places like Pictograph and Plenty Coups State Park are vital to honoring our history and that of the Crow Tribe, and projects like this help us share that history with visitors from across the world." 

The completion of the project will be celebrated this Spring.
---
Tags: Business MT