Gov. Gianforte Welcomes Major Expansion of Applied Materials in Montana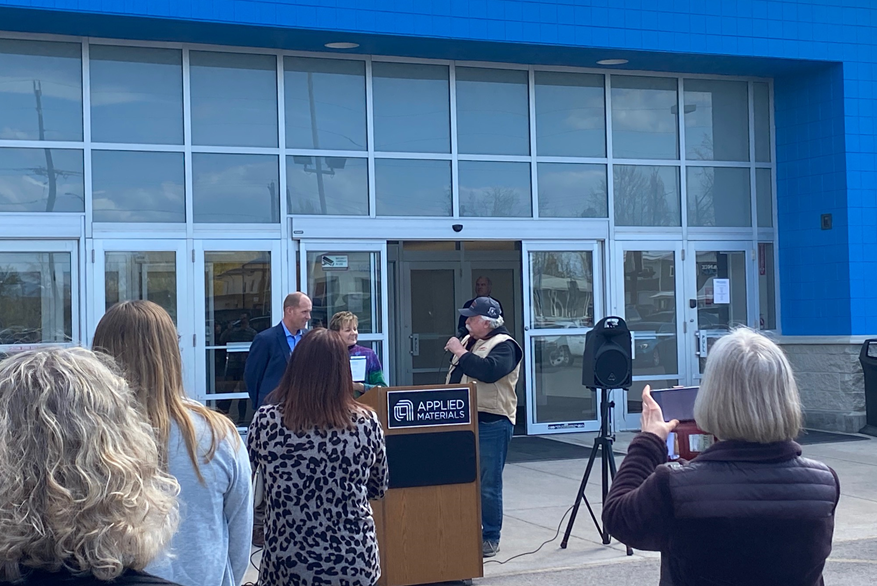 KALISPELL, Mont. – Governor Greg Gianforte today welcomed Applied Materials' major expansion in Montana after the grand opening of the company's new semiconductor manufacturing center. The new center will create about 200 good-paying jobs in the Flathead Valley.

"We're thrilled that Applied Materials continues to invest in Montana and our workforce, especially with its new, state-of-the-art manufacturing facility which will create 200 good-paying jobs," Gov. Gianforte said. "Montana's business-friendly environment, unmatched quality of life, and hardworking and talented workforce make our state an ideal place to innovate, create, and do business."

Applied Materials is a world leader in materials engineering solutions used to produce nearly every new chip and advanced display in the world. The company develops products and technologies that include semiconductor processing, web coating, solar and display technologies, and automation software.

The company's new Evergreen location, at 100,000 total square feet, will be used to manufacture subassemblies and process equipment used for semiconductor production for electronic devices, including computers and smart phones. The company already employs 600 people in the Flathead Valley. The expansion brings its total square footage to 350,000 among three buildings.

The announcement of Applied Materials' new facility came just as the governor welcomed Hyundai Motor Group to Montana last week to open a new research, development, and lab center in Bozeman. The center will serve as Hyundai's New Horizons Studio headquarters within Montana State University's Innovation Campus. Representing an estimated $20 million investment by Hyundai, the facility will create more than 50 jobs in Gallatin County.

Encouraging business investment to create greater opportunities and more good-paying jobs for Montanans is a top priority of the Gianforte administration.

For more information on Applied Materials, visit appliedmaterials.com.
---
Tags: Choose Montana and Business MT