Montana Tourism Awards Presented at Montana Governor's Conference on Tourism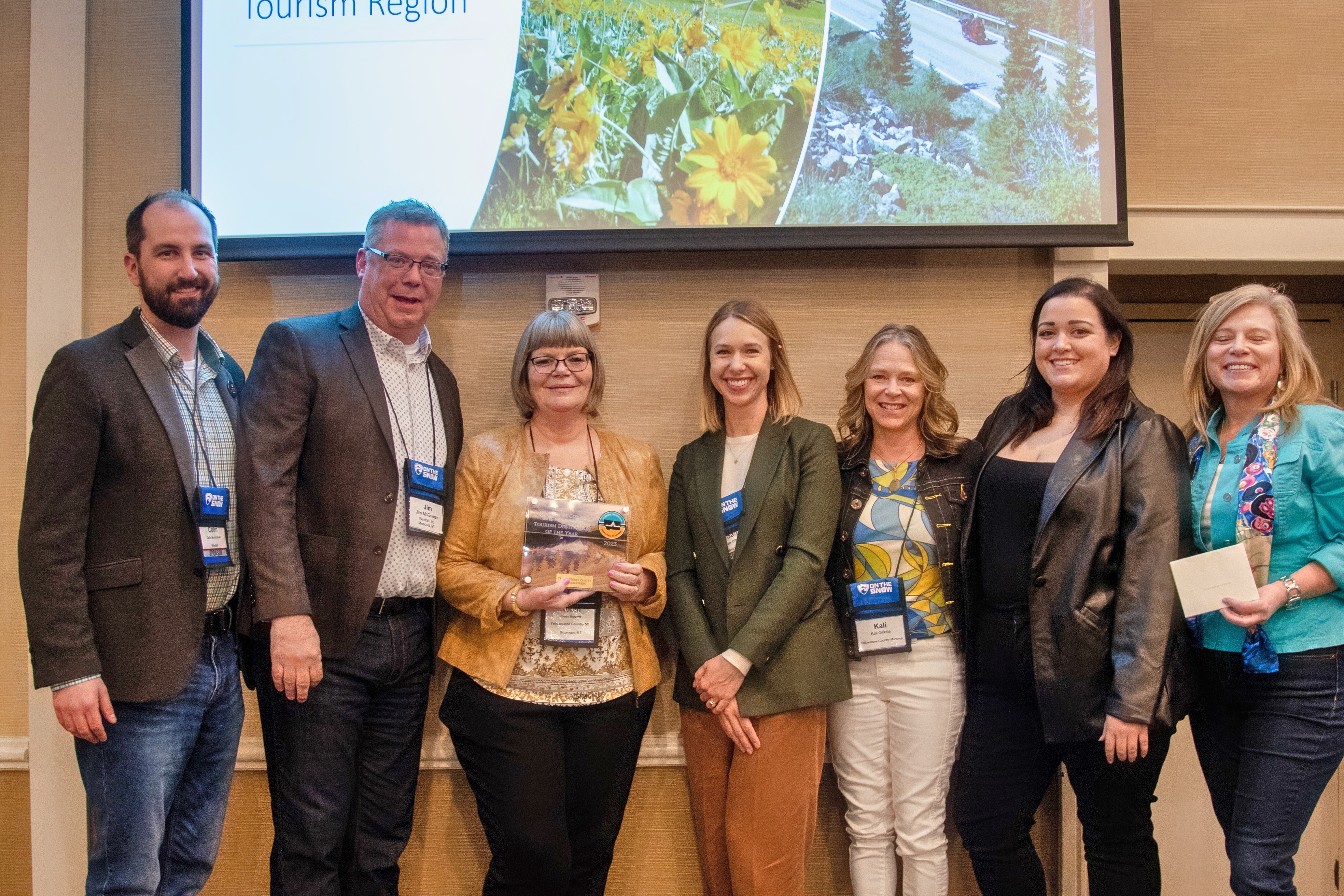 HELENA, Mont. – The Montana Department of Commerce and the Tourism Advisory Council presented winners, Monday, of the 2023 Montana Tourism Awards at the Governor's Conference on Tourism and Recreation in Helena.

The awards celebrate the outstanding work of the communities, businesses, organizations and people who strengthen Montana's tourism industry while maximizing its economic impact for Montana residents and tribes.

"Montana's tourism and recreation industry is a critical piece of our economy, supporting thousands of jobs and creating greater opportunity for more Montanans," said Scott Osterman, Director of the Montana Department of Commerce.

According to a recent report by the Institute of Tourism and Recreation Research (ITRR), in 2022, more than 12.5 million people visited Montana and spent an estimated $5.8 billion. In addition, the report shows there are over 47,000 Montana jobs supported by tourism.

The awards are divided into six categories:

Award categories and winners:


Tourism Destination of the Year: The Tourism Destination of the Year recognizes outstanding achievements to advance tourism through marketing, product development, destination events and activities or compelling experiences in the tourism industry.

Winner: Yellowstone Country Tourism Region. Yellowstone Country Montana, along with its tourism partners, met an unprecedented challenge to promote flood-impacted communities when it mattered most. On June 13, 2022, as tourism partners from across Montana gathered for the spring Tourism Advisory Council meeting, historic flooding hit Yellowstone National Park and Montana communities. With support from the Governor's Office and the Montana Department of Commerce, local businesses, communities and partners came together to recover from the flooding disaster.
Heritage and Cultural Tourism Award: The Heritage and Cultural Tourism award recognizes an institution, individual or organization for contributions to the promotion and celebration of Montana's authentic and unique culture or natural history as an important attraction for visitors and Montana residents.

Winner: Missoula Smokejumper Visitor Center. The Missoula Smokejumper Base is the largest of its kind in the U.S. and opened in 1954. The facility has a long history of training smokejumpers and leading the nation in fire suppression methods. After the famous Mann Gulch wildfire, many of the employees associated with the base investigated better fire safety and suppression methods for future jumpers. Today's Missoula Smokejumper Visitor Center relives stories from smokejumpers and shows the culture of these unique heroes and courageous men and women through videos and interpretive displays.
Tribal Tourism Award: The Tribal Tourism Award recognizes individuals, Tribal governments, businesses, or organizations that have demonstrated excellence in furthering Montana's Indian Country Tribal Tourism promotion or extraordinary achievements.

Winner: Montana Indigenous Tourism Alliance (MITA). MITA brought together 40 enrolled members of Montana's 12 tribes from the eight tribal nations to work collaboratively on promoting, developing and advocating for tribal tourism in Indian Country. Members consist of small business owners, tribal government employees and citizens with a vested interest in expanding the economic benefits of Montana's tourism industry within their lands.
Marketing Campaign of the Year: The Marketing Campaign of the Year is awarded for an outstanding tourism-related marketing campaign executed within the past calendar year. For this award, marketing campaign is defined as a series of marketing activities, channels and methods that produce a measurable result.

Winner: Montana's Trail to the Stars. Montana's Trail to the Stars is a collaboration among Central Montana, Southeast Montana, and Montana's Missouri River Country along with Montana State Parks to promote and celebrate the region's wide-open dark skies, which offer some of the most stunning stargazing experiences in the world. Trail to the Stars includes more than 45 locations across all three Eastern tourism regions, all ideal for stargazing. Through the media campaign, a map and a website, visitors have been inspired to view Eastern Montana in a new way through this free activity anyone can enjoy, any time of year.
Tourism Ambassador of the Year: The Tourism Ambassador of the Year acknowledges and celebrates significant commitment demonstrated by an individual or a group of individuals exemplifying the positive impact of the tourism industry and going above and beyond to ensure visitors' experiences are positive and worth repeating.

Winner: Montana Tour Volunteer Crew. Montana Tour Volunteer Crew has been gathering for ten years to support a week-long bike tour through different regions of Montana. The crew drive support and gear vans, haul baggage, set up camp, mark courses, work aid stations, haul water to remote areas of Montana, operate radios to connect emergency and nonemergency needs where cell service is unavailable, and provide other services to support the ride.


Film Community of the Year: The Film Community of the Year nominees and winner are selected by the Montana Film Office based on their assistance and support of a specific project or projects filmed in their communities.

Winner: Butte-Silver Bow County, "1923" television series. The Butte community collectively stepped up to welcome "1923," which has financially boosted the local community and helped bring awareness to Butte's history in building America's story.
The Governor's Conference on Tourism and Recreation is hosted each year by Brand MT, a division of the Montana Department of Commerce. Brand MT, a division of the Montana Department of Commerce, is comprised of the Made in Montana, marketing, film and tourism programs that help support Montana's economy.
---
Tags: Brand MT