State Agencies Highlight Wildfire Preparation and Air Quality Awareness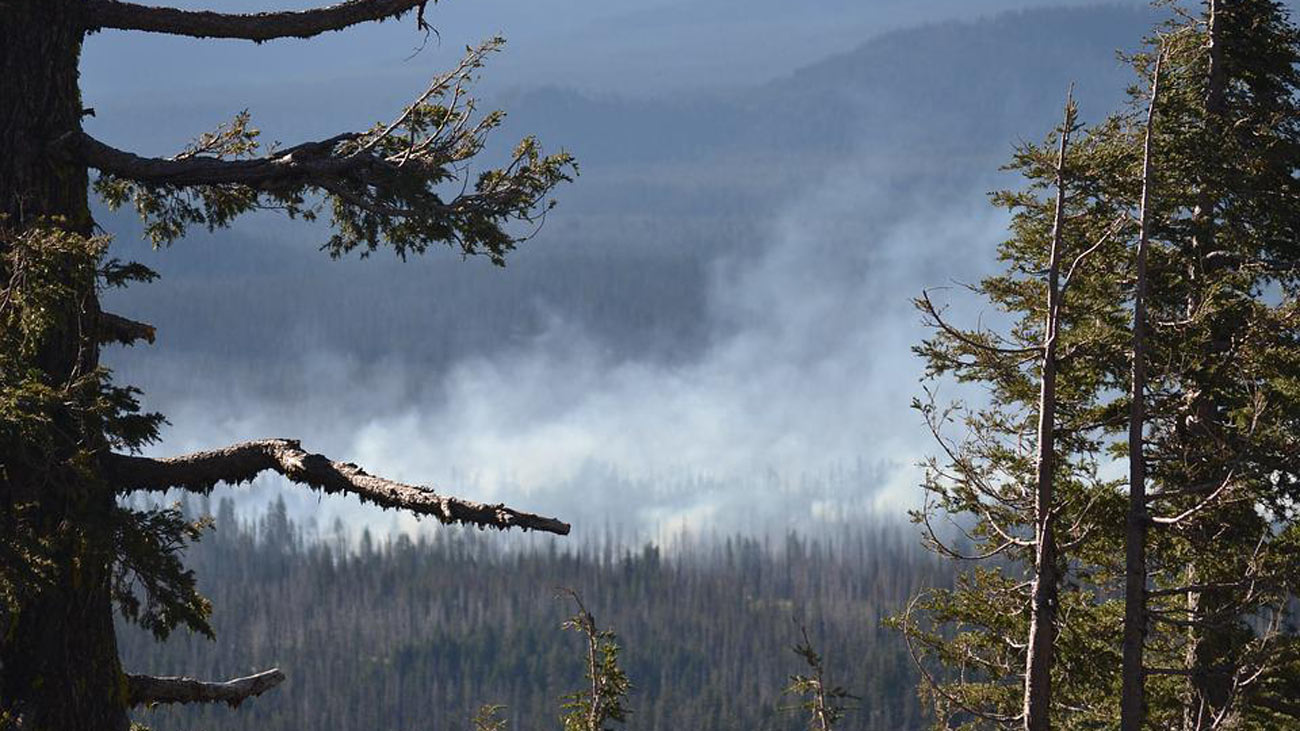 FOR IMMEDIATE RELEASE 
July 1, 2022 
Contact (for air quality related questions):
Moira Davin, Public Relations Specialist  
Montana Department of Environmental Quality (DEQ) 
406-461-2503 
Contact (for health related questions):
Jon Ebelt, Public Information Officer
Montana Department of Public Health and Human Services (DPHHS)
406-444-0936
Contact (for wildfire related questions):
Julia Berkey, Community Preparedness & Wildfire Prevention
Montana Department of Natural Resources and Conservation (DNRC)
406-542-4221
Contact (for visitor/travel related questions):
Anastasia Burton, Communications and Public Affairs Supervisor
Montana Department of Commerce
406-841-2557
Contact (for emergency preparedness related questions)
Montana Disaster and Emergency Services (DES)
406-324-4777
State Agencies Highlight Wildfire Preparation and Air Quality Awareness
HELENA—As we move into the summer months, wildfires can occur throughout the state and nation. Wildfire smoke from both in-state and out-of-state wildfires can impact Montana's air quality causing unhealthy air. The State of Montana has some helpful tips to protect Montanan's health, homes and prevent wildfires.
Wildfire smoke can affect Montana communities even where there are no wildfires in the immediate vicinity.
"Air quality data consistently shows that Montana receives wildfire smoke from other states and British Columbia," said Department of Environmental Quality (DEQ) Director Chris Dorrington. "Check DEQ's website regularly during wildfire season to see air quality and health recommendations in your area."
Exposure to wildfire pollutants can irritate the lungs, cause inflammation, alter immune function and increase susceptibility to respiratory infections, including COVID-19. Populations known to be most vulnerable to wildfire smoke exposure include children, senior citizens, pregnant people, people with chronic health conditions such as heart or lung disease—including asthma and diabetes—and outdoor workers. Other factors that may contribute to increased vulnerability include homelessness and limited access to medical care. Respiratory symptoms such as dry cough, sore throat and difficulty breathing are common to both wildfire smoke exposure and COVID-19. If you are experiencing severe symptoms, such as difficulty breathing or chest pain, you should seek prompt medical attention by calling 911 or calling ahead to the nearest emergency facility.
"Let's all do our part this summer to prevent wildfires, which in turn helps protect public health," said Department of Public Health and Human Services Director Adam Meier. "Air quality can change quickly, so it's important to pay attention to current conditions and take steps now to prepare in case of emergency, such as maintaining an adequate supply of medication and becoming familiar with the numerous resources that are available."  
When air quality is unhealthy, state agencies encourage Montanans and visitors to consider the following tips to protect their health:
Before heading outside for any physical activity, check for air quality updates and pay attention to any hazardous air quality advisories. Air quality information is updated regularly at: mt.gov
When wildfires occur, continue to monitor DEQ's site for changes in air quality. 
An N95 respirator offers protection against wildfire smoke particulate matter when worn correctly to achieve a proper fit and seal. However, the use of filtering facepiece respirators can cause breathing issues for some individuals. For this reason, individuals with pre-existing medical conditions, such as heart or lung disease, should consult with their healthcare provider prior to respirator use. Respirators do not come in sizes suitable for children, so they are not effective at reducing wildfire smoke exposure for this population.
If the air quality is poor, limit outdoor activities and keep your indoor air clean by shutting all doors and windows and setting any air conditioning units to recirculate indoor air.
Consider using HEPA air cleaners indoors to reduce overall smoke exposure.
Pay attention to visibility. How far can you see in the distance? Visibility conditions can help estimate air quality.
Maintain an adequate supply of food and medication (more than five days).
If you have a chronic lung or heart condition, check with your health care providers before the fire season about precautions to take during smoke events.
Do not perform any activities that will add to indoor pollution such as lighting candles.
Use the "air recirculate" feature in vehicles when possible.
If traveling, check the air quality at your destination and have a back-up plan.
For information about how to protect your health during wildfire season, go to: https://dphhs.mt.gov/airquality
This summer, DEQ will post smoke forecasts during times when smoke is causing air quality impacts. The forecasts will be posted to social media and can be viewed on: TodaysAir.mt.gov by clicking on the "Wildfire Smoke Outlook" link.
"The best way to mitigate smoke exposure and poor air quality is to prevent fires from occurring in the first place," said DNRC Director Amanda Kaster. "Over 80% of wildfires in Montana are human caused and these fires can put our homes, communities, and health at risk."  
It is important that we all take action to prevent wildfire starts when working and recreating outdoors. Here are a few simple ways to reduce your wildfire risk and limit the chances of smoke events occurring: 
Avoid burning or conducting other activities that involve sparks or fire on hot, windy, or dry days.
Never leave a fire unattended, and ensure your campfire or burn is cold to the touch when you are finished.
Regularly maintain your vehicle and equipment and avoid driving or parking your vehicle and operating equipment near dry vegetation. 
Report any unattended or uncontrolled fires to 911. 
Protect your home from wildfires, find useful tips at: Preparedness | MT Fire Info
Through our collective action to prevent wildland fire starts, we can minimize the number and severity of smoke events this summer. 
Knowing how to prevent wildfires and what to do in the event of a smoke event will prepare visitors and Montanans for a safe summer.
"With all the excitement Montana has to offer, it's important to recreate responsibly. Let's all stay vigilant to ensure our beautiful and natural landscapes can be visited by future generations for many years to come," said Montana Department of Commerce Director Scott Osterman. "If wildfires do happen, and your vacation is impacted, there's still a lot of Montana to enjoy. Visit our Fire Information for Travelers web page for updates and planning resources."
###
About DEQ:
At the Montana Department of Environmental Quality, our mission is to champion a healthy environment for a thriving Montana. DEQ is charged with maintaining and improving Montana's air, land, and water. For more information about DEQ programs, please visit: deq.mt.gov   
About DPHHS:
The Montana Department of Public Health and Human Services seeks to promote and protect the health, well-being, and self-sufficiency of all Montanans. DPHHS works to protect adults from abuse and financial exploitation, serve people with developmental disabilities, fund the treatment of adults and children with mental health and/or substance abuse issues, determine eligibility for various assistance programs, oversee child support payments, protect children from abuse and neglect, and implement various public health programs.
About DNRC:
Montana Department of Natural Resources and Conservation's mission is to help ensure that Montana's land and water resources provide benefits for present and future generations. The Forestry Division is responsible for planning and implementing forestry and fire management programs through an extensive network of staff located in field and unit offices across the state. The Forestry Division delivers the following major functions: fire protection, forestry assistance, implementing the Good Neighbor Authority, executing the Montana Forest Action Plan, business management, and policy, planning & outreach.
About DOC's Office of Tourism:
The Office of Tourism team at the Montana Department of Commerce works directly with tourism industry partners and small businesses to promote Montana's spectacular, unspoiled nature, and charming towns by coordinating opportunities throughout the state. These efforts help grow Montana's economy by improving the visitor experience, growing visitor spending, and increasing industry capacity through workshops, trainings, public relations, and grants.
---
Tags: Brand MT